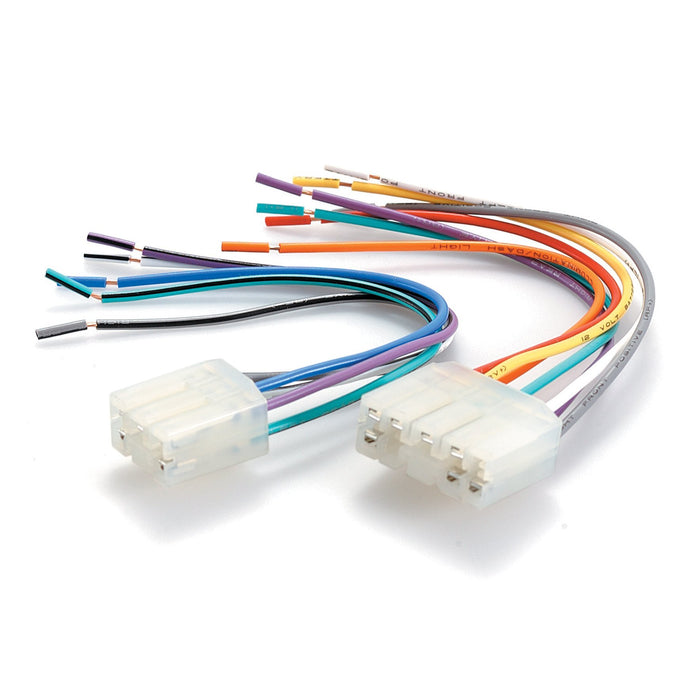 Aerpro 717010 Replacement OEM Headunit Harness for Mitsubishi (Various models)
This Aerpro Replacement OEM Harness suits early model Mitsubishi vehicles with 2 plug radio connectors. It is ideal for replacing the factory stereo plug in the vehicle if it has previously been removed or damaged. This harness will also enable the installation of the factory head unit into another vehicle.
FEATURES
Matches the factory head unit plug in the vehicle
Allows for the replacement of a missing or damaged factory harness
Can be used to install the factory head unit of one car into another
Compatible with various Mitsubishi vehicles from 1986 to 1996 with two plug connectors
SPECIFICATIONS
PLUG TYPE:
INSTALLATION TYPE: BARE WIRE, REQUIRES SOLDERING
NOTES: 

Harnesses vary between vehicles, please use the Aerpro Vehicle Selector to identify the correct harness for your application.