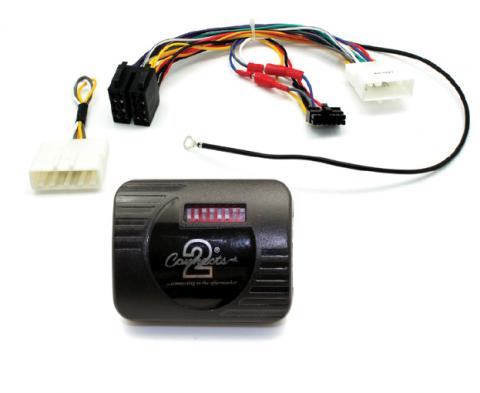 Aerpro CHNIUNI Steering Wheel Control Harness for Nissan
FITS: 
Nissan Dualis J10 2007-2013
Nissan Micra (March) 2011-2014 K13
Nissan Murano 2009- Z51
Nissan Navara 2007-2015 D40
Nissan Pathfinder 2008-2013 R51
Nissan Tiida 2006-2013 CII
Nissan X-Trail 2007-2013 T31
This Aerpro control harness allows you to upgrade to an aftermarket head unit whilst maintaining use of your factory steering wheel controls. Steering controls are considered a primary harness and will require a secondary harness and patch lead to be used in conjunction for plug and play.
Plug and play
Retains the factory Steering wheel controls
SPECIFICATIONS: 
Phone button compatibility: Yes (Factory Bluetooth module will need to be bypassed)
Patch lead: Type C
Notes: Requires Programming as per instructions, if buttons are backwards disconnected the blue and green terminals and reverse them to correct button configuration, Factory Bluetooth module will need to be bypassed to enable phone buttons on the steering wheel. Some head units are not phone button compatible, please check functionality before installing.