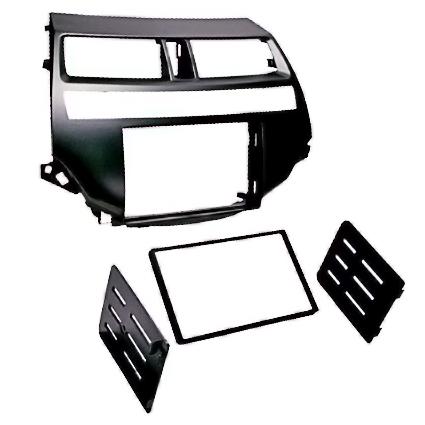 Aerpro FP8062 Double DIN Facia Kit for Honda Accord
FITS: Honda Accord 2008-2012

Facia Kits allow for the installation of an aftermarket stereo system where the factory radio face or opening is not DIN or double DIN standard. Our facia kits are specific to your vehicle and our range covers most vehicles in the Australian market.
High-grade ABS plastic ensures long life of facia kit
High-quality finish designed to match the vehicle dashboard
Includes mounting brackets for easy installation
SPECIFICATIONS: 
Application: Double DIN
Colour: Dark Charcoal
Internal Dimensions: 173 mm W x 99 mm H
Inclusions: Plastic Brackets, Trim Ring
Notes: Suspect for LHD vehicles may not sit 100% in Australian models, opening for heater insert may require a little filing to have buttons sitting incorrectly and not stick when pressed.