Alpine R2-S653 Next-Generation 6-1/2" (16.5cm) 3-Way Component PRO Edition Speakers
The All-new R-Series Pro Speakers
Alpine's Legendary R-Series Speakers enter the 3rd generation and are designed with innovative materials to deliver more output and sound simply amazing. You can choose between a professional and standard speaker line to fit your desired sound quality and budget.
If you play your music loud and want others to know, the R-Series speakers are the match for you. You'll enjoy a center sound stage with speakers that play loud and clear without distortion. The R-Series speakers are tuned with an emphasis on the high- and low-end frequencies, so they deliver power while naturally producing bright, active sound. They are the perfect power and performance match for the R-Series subwoofers and amplifiers.
The all-new 2022 line-up of R-Series speakers are all Hi-Res Audio certified and feature a frequency response up to 40kHz. For the first time, the R-Series line includes a 3-way system and you can even choose from a Professional and Standard speaker line.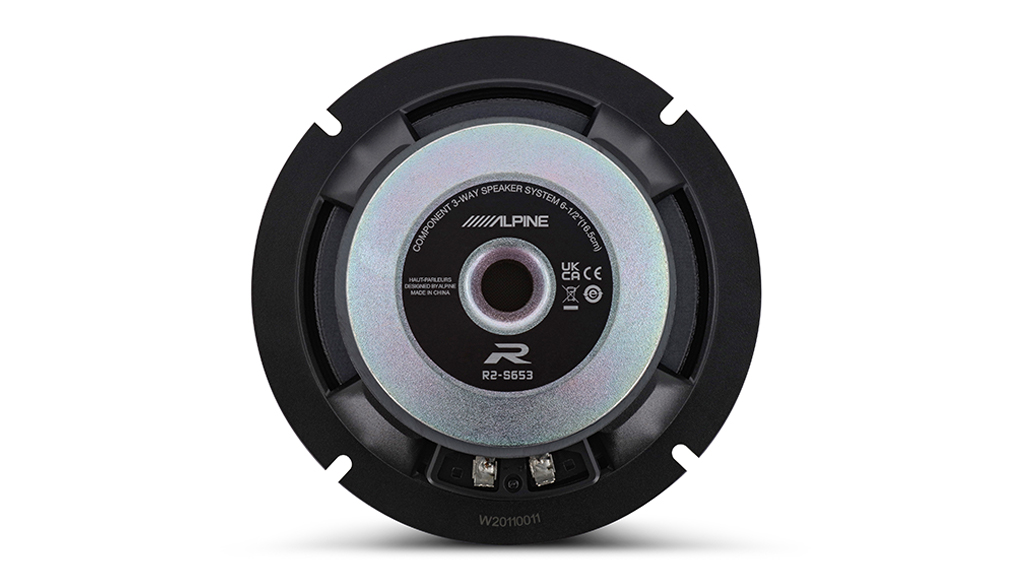 Composite Basket and Large Magnets
The standard models (R2-S69C, R2–S65, R2-S69C and R2-S69) feature composite baskets (in comparison to the Aluminum die-cast baskets of the PRO models) – which makes them more affordable. They fit larger magnets than in previous generations (while maintaining the same mounting depth).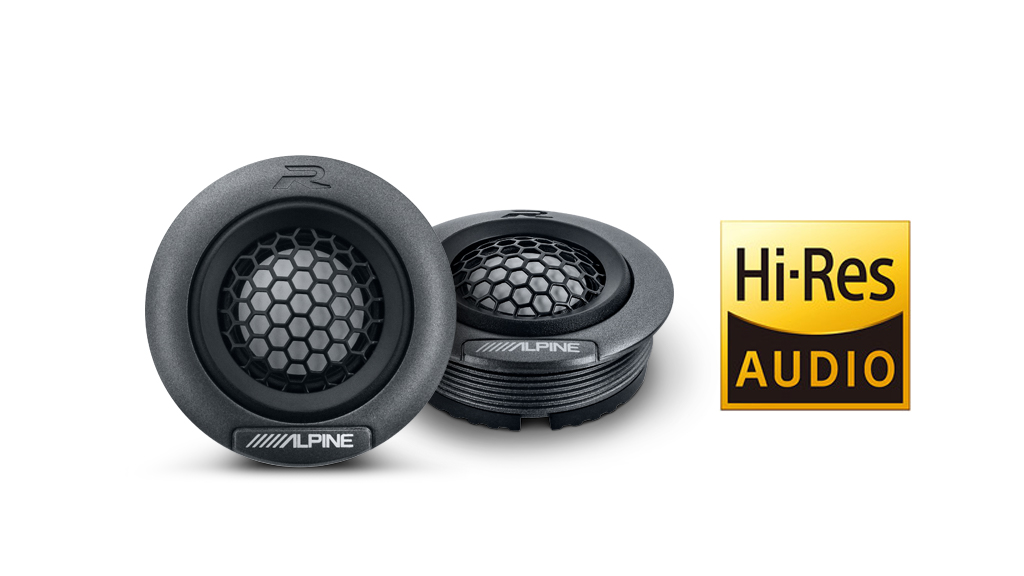 Hi-Res Audio Certified Hard Dome Tweeter
The all-new magnesium hard-dome tweeters deliver clear, detailed music reproduction and play up to 40kHz (Hi-Res Audio). You have the option to flush-mount them in their threaded housing (for example in a door panel) or use the included on-dash mounts. The tweeters can be swivelled in their housing to point them right at the sweet-spot.
Easy-Fit Tweeter in OEM Locations
You can simply remove the installation frame and the trim ring of the R-Series tweeter to minimise its overall size and diameter. The tweeter itself is then small enough to fit it in many OEM tweeter locations (inside A-pillars, mirror triangles or door panels) for a stealthy installation.