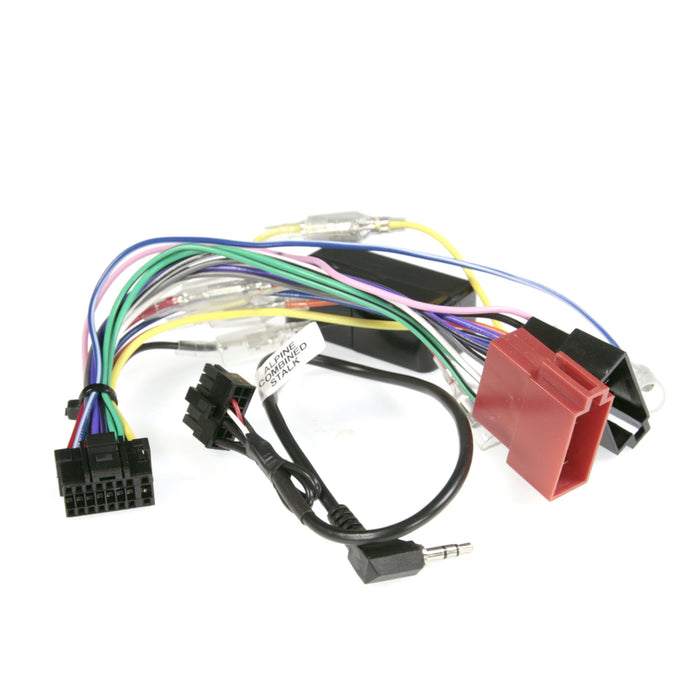 Aerpro APP9ALPH 16-PIN ISO Harness & Patch Lead for select Alpine Head units
Aerpro "APP9" harness packs include both the head unit-specific ISO harness and the head unit-specific patch lead for steering wheel control interface.

Aerpro ISO Harnesses convert your aftermarket head units plug to universal ISO connectors. Patch leads plug into the steering wheel control signal input of the aftermarket head unit and into the vehicle-specific type C steering wheel control harness. Patch leads transfer the signal for button presses between the vehicle harness and the head unit.

Aerpro APP9 harnesses packs work in conjunction with Aerpro "CH" Steering Wheel Control Harnesses and Aerpro "APP" Primary ISO Harnesses.
FEATURES:
16-Pin Plug (square pins)
Includes Patch Lead for Steering wheel control
Converts Headunit Plug to ISO
Includes SWC Input Wire
Bullet Connectors Fitted to Main Power Wires
Works With Aerpro Vehicle Specific Harnesses