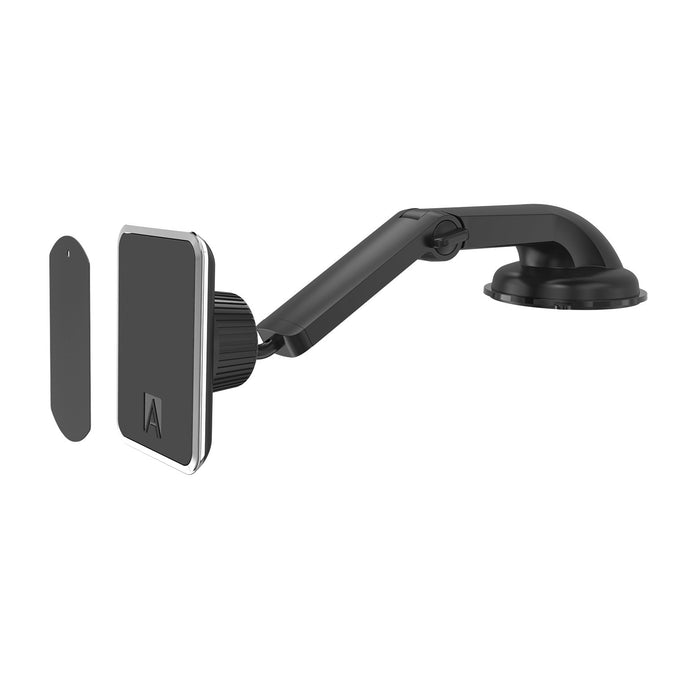 Aerpro APSMSHLD MagMate Pro Magnetic Phone Holder (Suction Mount)
Aerpro MagMate Pro APSMDASH Magnetic Suction Mount offers stability and security, not to mention the convenience it brings to the fold.
Allows for a firmer grip of your smartphone, tablet, GPS or other devices as you drive, APSMSHLD is armed with six powerful neodymium magnets that keep your handheld gadget steady at every turn.
Plus, it's equipped with a 360-degree adjustable head which can be rotated based on your preferred viewing angle.
Not only does this make a perfect travel companion, but also a safe mounting bracket for your mobile device whenever you're at the confines of your home or office; hence, hands-free phone usage at its finest.
APSMSHLD is packaged with a magnet head, gel pad suction mount and easy stick large Mate Plate great for DIY aficionados.