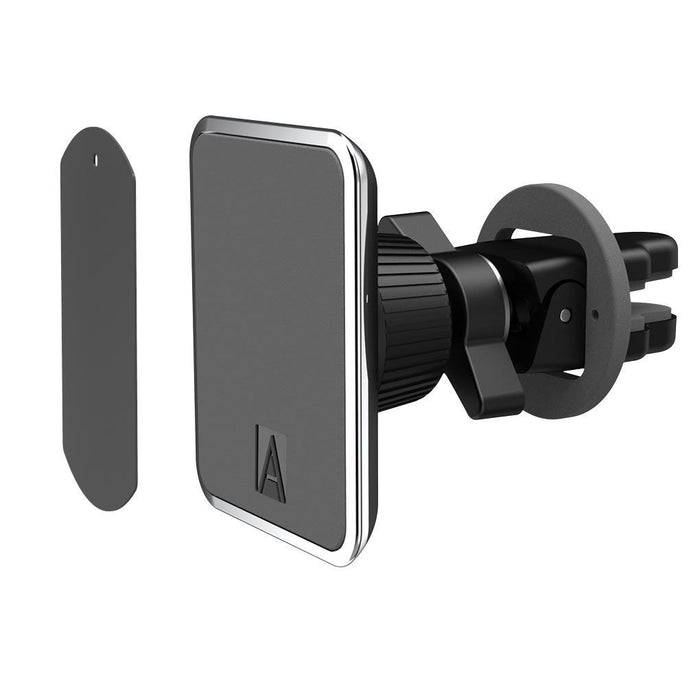 Aerpro APSMVLOK MagMate Pro Strong Magnetic Phone Holder (Vent Mount)
Aerpro MagMate Pro APSMVLOK Magnetic Vent Mount delivers stability, security and convenience all at once.
APSMVLOK lets you enjoy a more hassle-free driving experience for it securely attaches your smartphone, tablet, GPS or other devices to your vehicle's air-conditioning vent. It's also equipped with six powerful neodymium magnets that keep your handheld gadget in place even under the harshest road conditions.
APSMVLOK has a 360-degree adjustable head which can be rotated based on your best viewing angle. Not only does this make a perfect travel mate, but also a safe mounting bracket for your mobile device whenever you're at the confines of your home or office. APSMVLOK is bundled with a magnet head, vent clamp mount and easy stick large Mate Plate perfect for DIY enthusiasts.