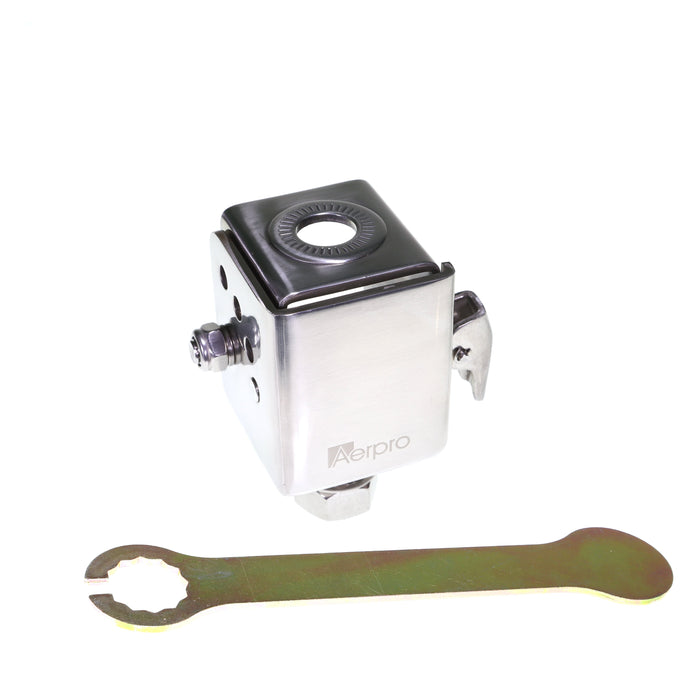 Aerpro CBBF1 4-position UHF Antenna Bracket (Silver)
The Aerpro CBBF1 folding bracket provides the ability to easily re-position long UHF CB or Mobile Phone antennas at varying angles.
The bracket can be folded into one of four positions (0°, 30°, 60° & 90°) and is held securely with a solid spring-loaded locking pin. Coupled with this is easy to use the flip latch to engage and disengage the pin.
It can be mounted on a standard bull bar tab or a bull bar antenna bracket with a 16mm hole. It is made from 3mm T304 Stainless steel and also includes a 22mm custom sheet metal wrench to assist with the installation.

FEATURES:

Designed to suit UHF CB Antennas
Made from T304 stainless steel
Four positions (0°, 30°, 60° & 90°)
16mm standard size mounting stud
Easy flip latch for quick re-positioning
Hidden cable channel through the base Â
22mm custom wrench included
Designed and engineered in Australia
Heavy-duty durable design