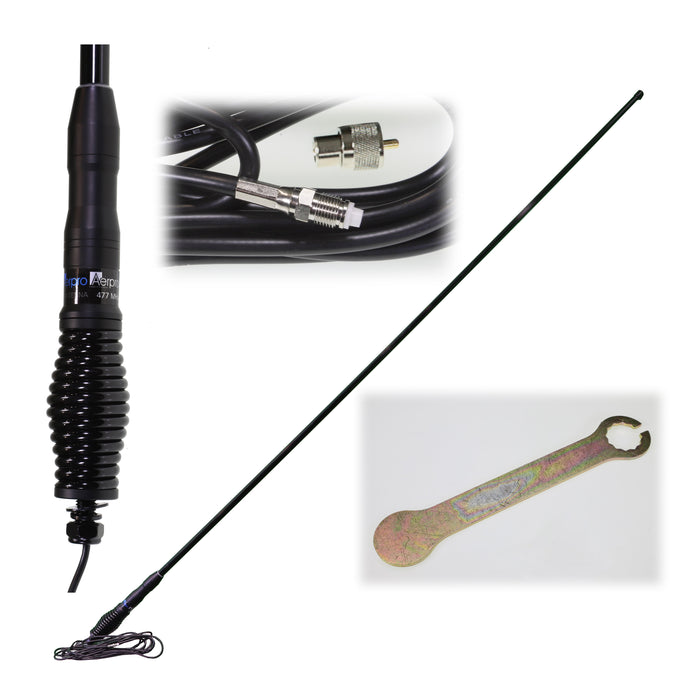 Aerpro CBHD9B 8.1dBi Super Heavy Duty UHF CB Antenna (Black)
Aerpro CBHD9B UHF antenna is a rugged 210cm length black radome fibreglass constructed antenna with a super heavy-duty spring base. This antenna is built tough to withstand the harshest and roughest Australian environments.
With an 8.1dBi gain, CBHD9B is suitable for communication in flat terrain. Being ground independent the antenna can be mounted on any UHF antenna bracket, just make sure its heavy-duty as this antenna is solid and carries a lot of weight (installation on a bull bar bracket is recommended).
The cable is pre-terminated and includes a PL259 adapter, it is compatible with all brands of UHF radio and easy to install through the engine bay and firewall.
FEATURES:
8.1dBi Gain
477mhz Frequency
210cm Length
Super heavy-duty spring
Black radome fibreglass construction
Ground independent
Pre-terminated cable with PL259 connector included
Installation Spanner Included