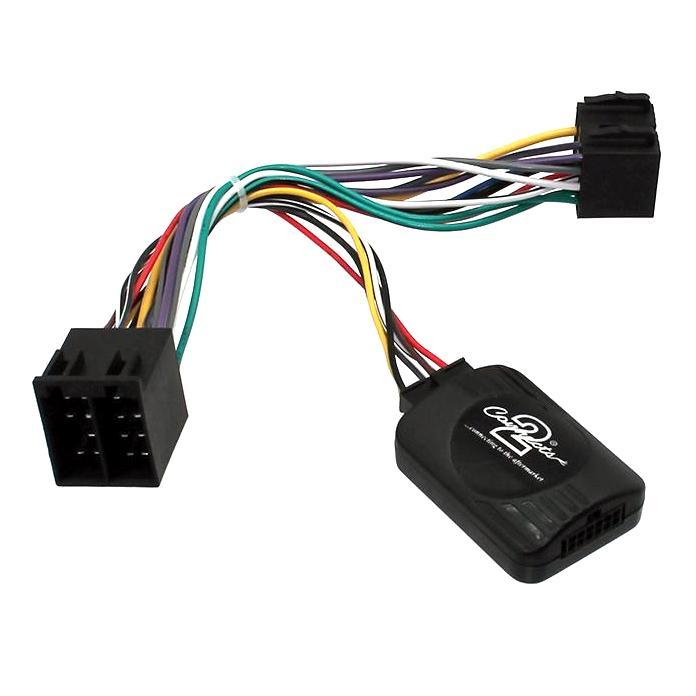 Aerpro CHGW3C Control Harness for Haval H6
Allows you to upgrade to an aftermarket head unit whilst maintaining use of your factory steering wheel controls
Increases driver safety by allowing you to keep your hands on the steering wheel and eyes on the road
Supports OEM Phone Button when connected to compatible aftermarket Bluetooth head units
Fitted with a vehicle specific plug, no cutting of wires required
Recommended to be installed with an Aerpro APP9 Headunit Secondary ISO Harness & SWC Patch Lead (sold separately)
Requires SWC patch lead to provide compatibility with the aftermarket head unit (sold separately)
The Aerpro CHGW3C Steering Wheel Control Interface (SWC) allows you to upgrade to an aftermarket head unit whilst maintaining use of your factory steering wheel controls. Engineered to suit Haval H6 2016-on vehicles, the steering wheel control interface includes a harness that is fitted with a vehicle specific plug designed to connect directly into the existing wiring in the vehicle with ease, no cutting of the factory wiring harness in the vehicle is required. Installation of the aftermarket head unit is simplified even further when paired with the optional Aerpro APP9 Headunit Secondary ISO Harness & SWC Patch Lead, which connects between the aftermarket head unit and the Aerpro Steering Wheel Control Interface.
Please Note:

Steering Wheel Control Interfaces vary between models, to find the correct part for your vehicle uses the Aerpro Vehicle Selector.
A Steering Wheel Control Patch Lead is required to be used in conjunction with this part to enable Steering Wheel Controls to function (sold separately).
Aftermarket head unit must be SWC compatible and Steering Wheel Control Functions may vary from the OEM Functions.