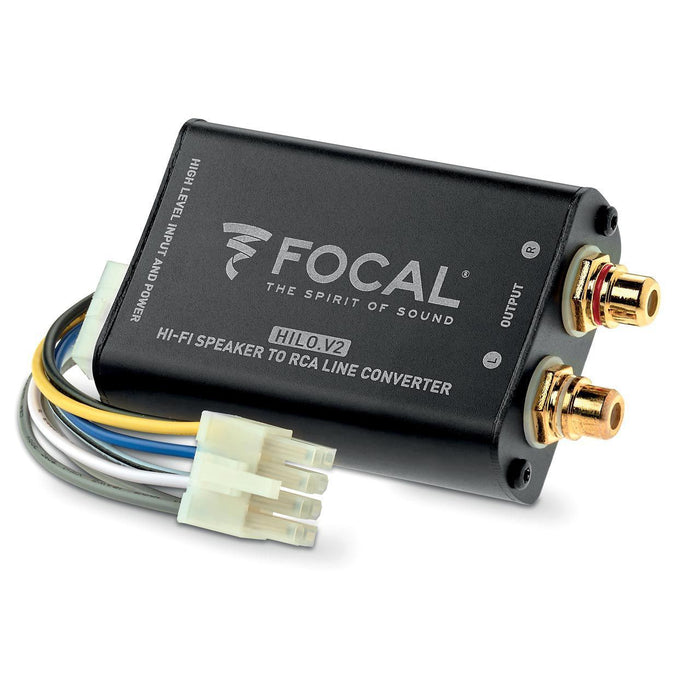 FOCAL Hi-Lo V2 Line Level Adaptor (with Auto-trigger) | 2-channel
STEREO AMPLIFIED SIGNAL CONVERTER
USE AN AMPLIFIER VERY SIMPLY
In order to feed your amplifiers with an appropriate and qualitative audio signal, keeping your original head-units and the associated OEM controls, you can choose the converter HILO.V2.
HILO.V2 converts a stereo amplified signal in two low-level line outputs, eliminates parasitic interferences and generates separated grounds. You can now use an amplifier very simply, without any interference. It is now very easy to create a quality hi-fi install in your car.
Entirely developed by Focal, HILO is now available under generation 2. It is 100% rethought to match any OEM head-unit thanks to its DC and AC voltage detection, and providing a full compatibility with FPX range.