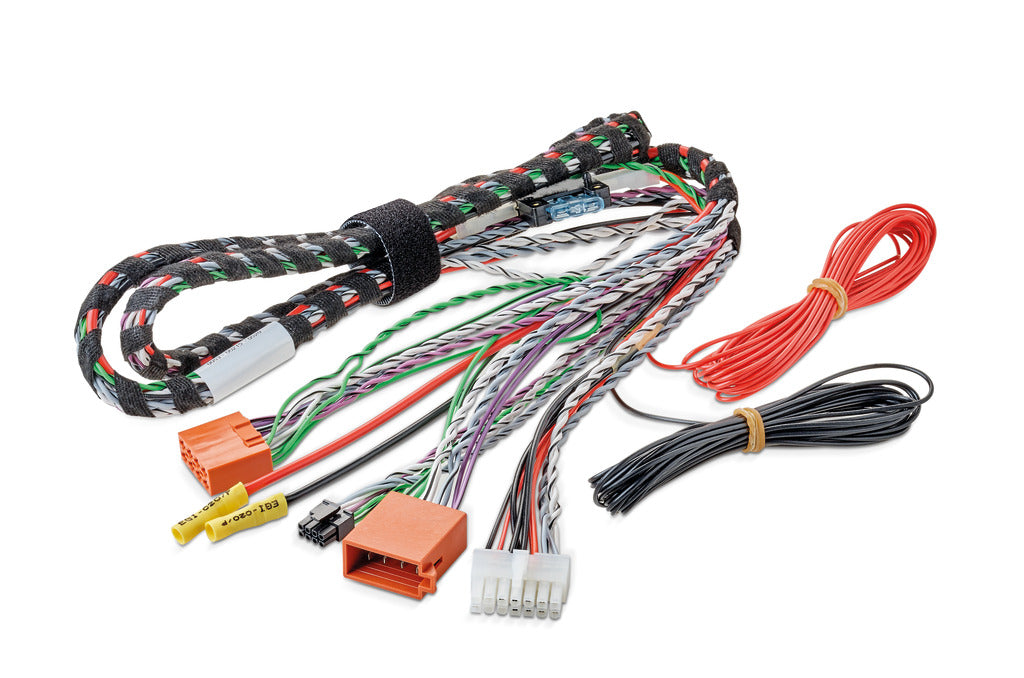 IMPULSE 4.320 HARNESS
The 2.1 IMP HARNESS connection cables are designed for connecting speaker drivers and the IMPULSE 4.320 compact 4-channel digital amplifier. Connects Impulse for amped front speakers plus ONE PSB200 sub.
This cable enables amplification of a vehicle's front speakers across 2 channels, and amplification of one subwoofer over the other channels of the IMPULSE 4.320 amplifier.
Developed with twisted cables to eliminate disturbance
Compatible with the IMPULSE 4.320 amplifier
Specific connectors for a quick and flawless connection
No soldering required
Length: 13ft (4m)