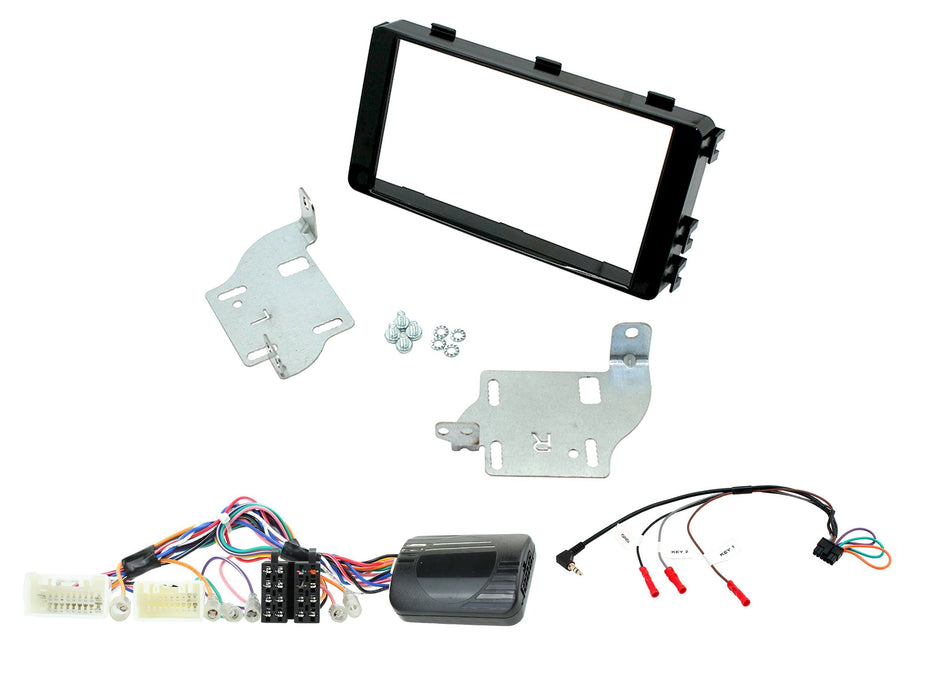 Aerpro FP9299K Double DIN Facia Kit for Mitsubishi Outlander (Black)
Complete a full aftermarket double din head unit installed in your Mitsubishi Outlander ZJ, ZK (2013 on) from start to finish with this Aerpro vehicle specific head unit installation kit, containing everything you need for a perfect upgrade in one box.
This kit includes Facia kit, metal brackets, steering wheel control interface and universal patch lead. To make the installation process even easier, simply add Aerpro APP8 or APP9 aftermarket head unit harness adapters which will connect from the aftermarket headunit directly into the steering wheel control interface harness supplied in this kit.