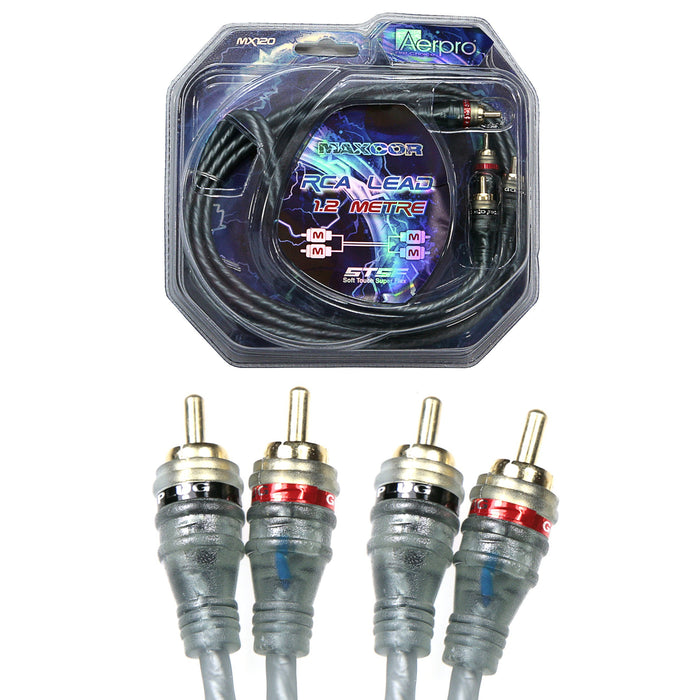 Aerpro MX120 MAXCOR 1.2-metre RCA Lead (2 Male to 2 Male Connectors)
MAXCOR RCAs are made from high-quality components to ensure you receive blistering performance from your amplifier. All MAXCOR RCA's are double shielded and twisted pair to minimise the risk of signal interference and also feature gold plated connectors to minimise loss of signal. The Soft Touch Super Flex (STSF) PVC insulation throughout the MAXCOR range allows cables to easily bend around tight corners with no loss in performance allowing for a neat and professional installation.
The MX120 RCA lead is 1.2m long and offers 2 male connectors on each end. Each connector is marked with a red or black sticker to identify left and right signal during installation.
If you are looking for an RCA lead that offers MAXIMUM performance, you can't go past MAXCOR.
Features: 
Double Shielded Twisted Pair
Gold Plated Connectors
Soft Touch Super Flex Cable
2 Male to 2 Male Connectors
1.2M Length