Alpine X308-190904 Complete 10" Pack Navigation X-Series System (X308AU, X-A70F, X-A90M, X-S65C, X-S65 & XW10D4)
This ultra-high-end system provides you with the best in-car technology including the X308AU a massive 8″ navigation station equipped with Apple CarPlay and Android Auto.
What's more, is it is perfectly matched with the exquisite X-Series range providing Hi-Res sound quality to your vehicle.
INCLUDED IN THIS PACK:
X308AU 8″ Navigation / Apple CarPlay / Android Auto / HDMI / USB / Bluetooth / FLAC / DAB+ Receiver
The all-new X308AU offers a stunning 8" WVGA capacitive display accompanied by an upgraded hardware and software configuration for remarkable speed and responsiveness. The newly refined user-interface makes control better than ever to select from DAB+ digital radio, HDMI input, USB video and audio including playback of high-resolution FLAC music. Apple CarPlay and Android Auto bring Smartphone apps into the dash for phone calls, messages and an endless choice of music which can all be commanded effortlessly via the enormous 8" display or voice control.
X-A70F X-Series 4 / 3 / 2 Channel Amplifier
The X-Series amplifiers set the industry benchmark with an all-new and advanced digital architecture to achieve true high-definition sound with unprecedented purity, accuracy and power efficiency. Their sleek and stylish compact design incorporates an innovative aluminium heat sink with a bespoke air-flow system which keeps the amplifier cool and maintains performance at its peak for incredibly high-level power output and no-shut down operation. The X-Series amps are designed for Hi-Res Audio playback by featuring an extended frequency range from 10Hz ~ 60kHz in the full-range amplifiers.
X-A90M X-Series Mono Amplifier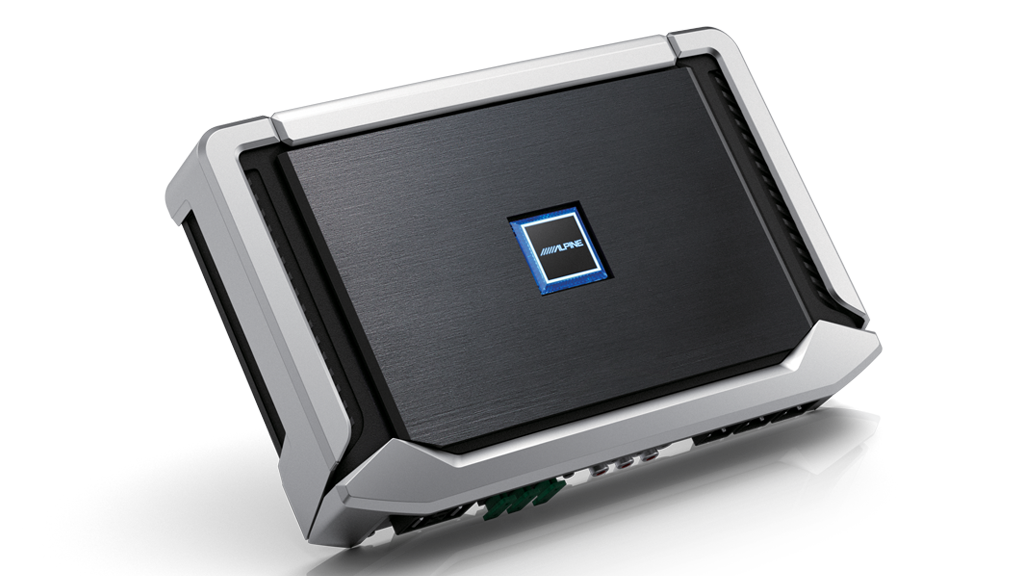 Furthermore, X-Series have unmatched staying power with a high damping factor for unparalleled control coupled with virtually zero distortion. This ensures extremely accurate low-frequency output for bass at its best and the highest sound quality. The X-Series amplifiers allow your music to stay faithful to the original recording with realism that puts you in the centre of the performance.
X-S65C X-Series 6-1/2″ Component 2-Way Speaker
Alpine introduces the all-new X-Series, an ultra high-grade range of speakers that deliver realistic sound reproduction and a spatial sound impression. Providing an advanced level of sound purity, the X-Series employs a revolutionary motor design which uses a powerful neodymium ring magnet enhancing high power handling and dynamic sound. Even more impressive is the innovative carbon graphite hard dome tweeter design, featuring improved high range response up to an astonishing 50kHz.
X-S65 X-Series 6-1/2″ Coaxial 2-Way Speaker
The X-Series speakers are precisely crafted for high-resolution audio to create a truly authentic listening experience, with every detail and nuance. This is evident with the nano-fibre woofer cone delivering complete clarity and unrivalled accuracy. The X-Series embody high performance and excellence, continuing to uphold Alpine's philosophy of delivering prodigious sound quality.    
X-W10D4 X-Series 10″ Subwoofer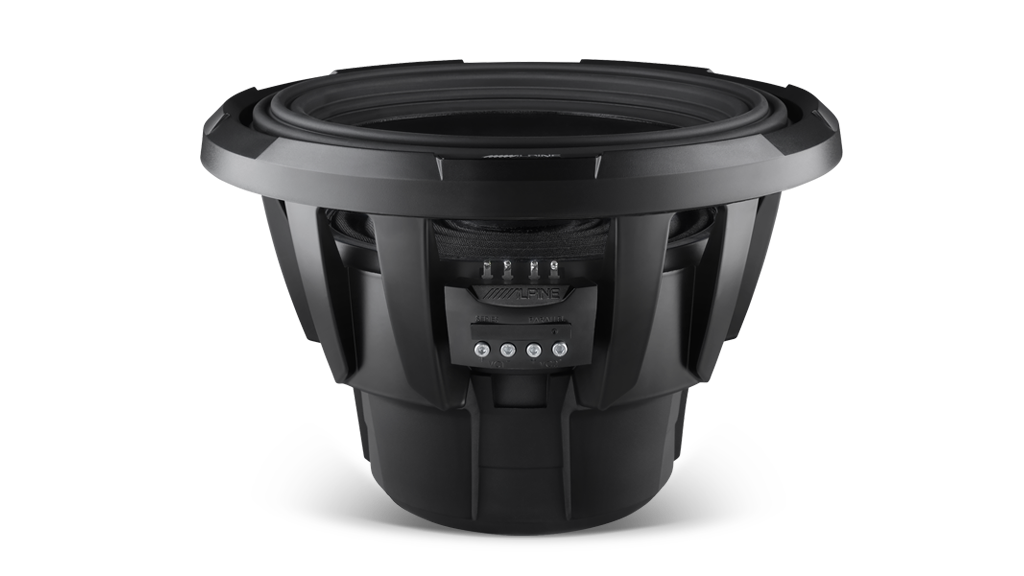 Alpine's all-new X-Series subwoofers bolster the X-Series Hi-RES amplifier and speaker line—to create the ultimate unified audiophile sound system. The X-Series subwoofers draw upon decades of Alpine engineering, expertise and precision manufacturing that culminates; to deliver a new of level build quality, design and finesse to produce a subwoofer with the highest calibre of bass fidelity and extreme output.