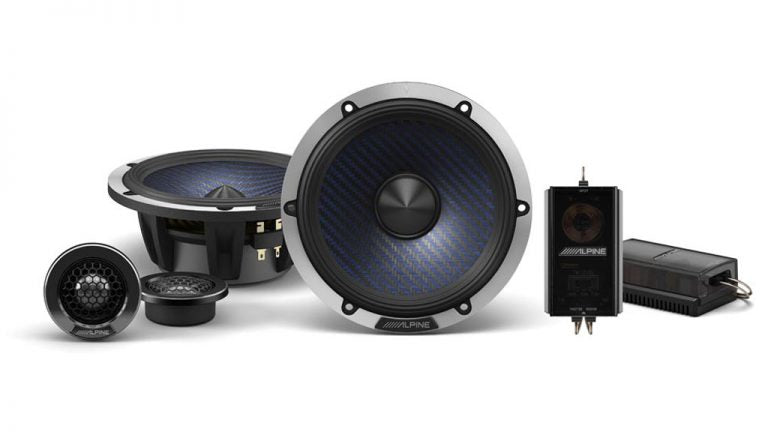 Alpine Digital Precision DP-Series 6.5″ Component 2-Way Speaker System
Alpine's Digital Precision (DP) Series are state-of-art loudspeakers delivering an acoustic performance to match their stunning high-performance inspired aesthetic design.
Precise in their construction, these speakers are composed with a bespoke design machine finished aluminium cast frame complimented by an elegant backplate housing and an industry first blue accented woven carbon fibre hybrid woofer diaphragm. The tweeter utilises an exotic magnesium alloy dome for extraordinary detail of high frequencies and the external crossover is equipped with Alpine specification custom parts and air core inductors for optimised sound transparency and an unfettered seamless transition of high and low frequency roll-off.
Engineered to reproduce the dynamics of digital sound sources and recordings, the DP-Series have an extraordinary detailed high and mid-range response coupled with truely powerful and controlled bass to express every nuance and sound richness—ensuring your music can be enjoyed to the fullest.
The DP-Series are the encapsulation of precision design and atmospheric sound performance.